24th June - 30th July 2018
No.12 Houyongkang Hutong, Dongcheng, Beijing.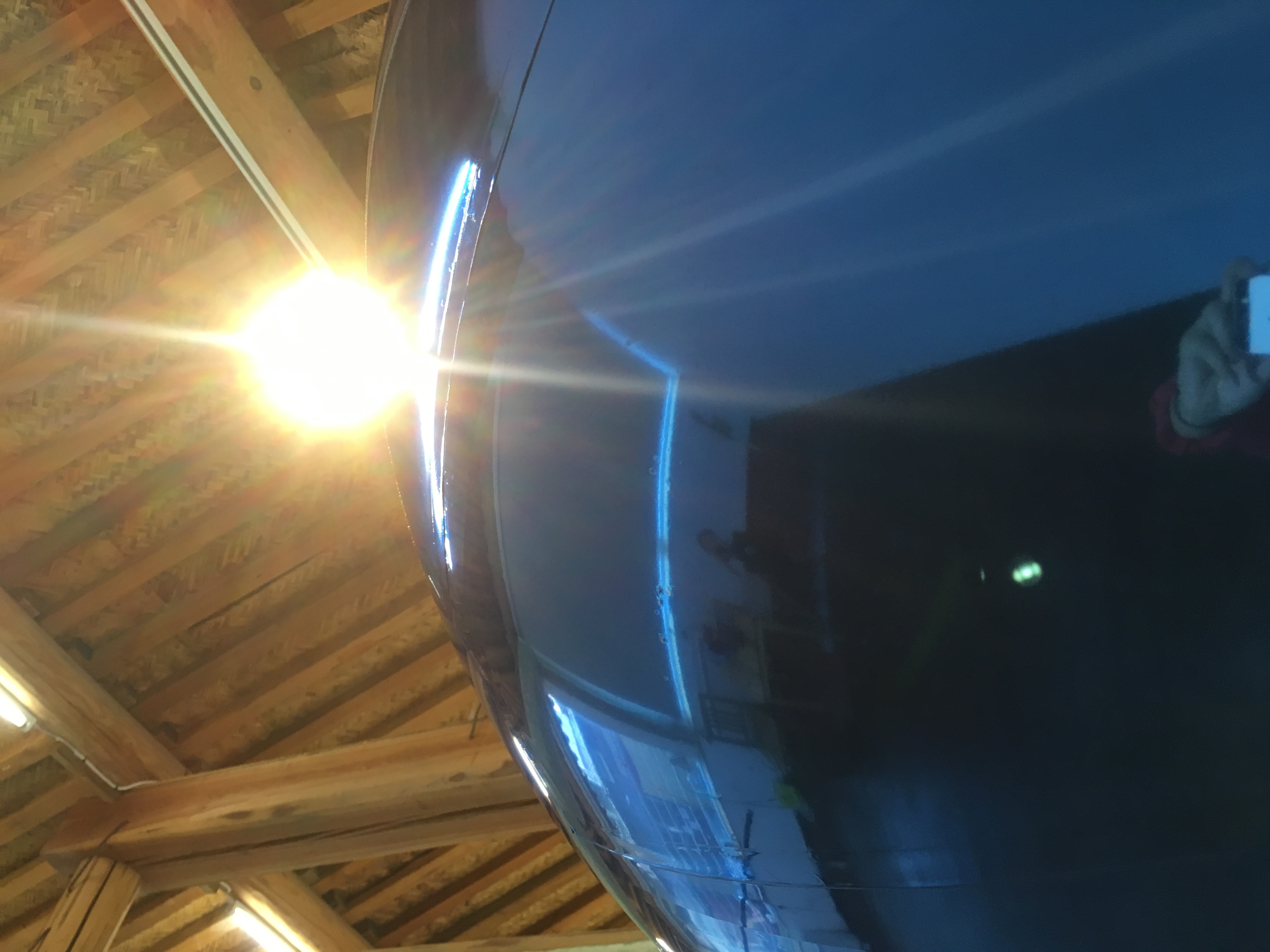 Wyoming Project presents: Sun Shi A Late Measurement.

Back in the days, measurements came before actions - one maps out the territory before doing anything in it. In other cases, measuring something or something is the action itself - I venture into a new world for the sole purpose of comprehending it. She becomes mine, as I size her up and down, pretending to be just sipping my drink. Talking about when the visual becomes physical. Measured are skins and lands out of which the new departs. New shoes or development projects.

Belated measurements, on the other hand, are much grimmer. For the sake of preserving a dead body or a ruin, for the sake of properly conducting a funeral, one takes a belated measurement of another. It means, more often than not, a death, murderous or natural, to be dropped six feet under; a desolated building, bombed or squatted, to be listed later on as a glorified piece of history. The scale of the matter, so it is acknowledged, has to do with the completeness, totality and integrity of the thing, above or below whose presence are numbers and pages.

Trained in photography, Sun Shi has been familiarised with places and spaces. She is known for taking measurements - many of your galleries, museums and project spaces know this - with her cameras, long before she came to Wyoming, back in China. Sizing up and down an exhibition space, a hidden chamber (the 37th), or a natural landscape, leaving traces and marks with pens, papers, photographs, prints, metals, other means. Feeling it up; to delineate the externalising process of the thing and of herself.

Here in her own way - distanced from her previous practises, to a greater extent - Sun actualises the Wyoming Project. By means that come close to the masonic, the Koon-y, the Kapoor-y, and even the Blake-y, she changes the project, and the space that it currently occupies. Talking about an economy of shows: when, where and why should a project space do this or that show? Honestly, we don't have the answer. What we do know is when it comes to quantum gravity, string theory might or might not be a dead end.

Project spaces might or might not be a dead end. Over the years, we have seen so many new or old faces trying things out for whatever personal or grand reasons, have seen numerous waves of determined practitioners opening and closing shops. Celebrated, professionalised, sanctioned, theorised, strategised, institutionalised, commercialised, historicised, canonised, criticised, ridiculed, condemned, defamed, banned, bankrupted, people come and go. We still tend to anticipate the arrival of something new - seemingly the new is never too late - and do not want to easily forget those who have completed their historical missions and retired into somewhere else - maybe a bit too soon.

A space should be created, and a show should be staged, whenever and wherever there are questions, proposals, passions, inspirations, the will to create and the urge to change, whenever there are jokes to tell, or at least whenever there is beer. We do have beer here. And, it is never too late to measure the already old, neither.

Founded in 2017, Wyoming Project sometimes does exhibitions and publications.